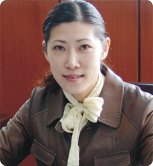 Welcome to School of Economics and Social Welfare of Zhejiang Shuren University!
As the School of the largest scale of Zhejiang Shuren University, School of Economics and Social Welfare was originally the School of Foreign Trade and Economics and School of Modern Services. With the School motto of "broad and strong mind, knowledgeability, innovation and practicalness", the School cultivates applied, versatile and innovative talents needed by economic and social development in the future aiming at development of producer services and living services. After construction of more than 20 years, it has been developed to a School with certain influences and distinctive features of business studies in our country, with profound discipline construction strength, perfect talent cultivation system, distinctive talent cultivation features and excellent student development ability.
Knowledge is used for national affairs and people's livelihood. With the responsibility of cultivating high-quality applied talents, the School lays emphasis on both knowledge and actions, to construct both disciplines and specialties. The School has 3 first-level disciplines of Economics, Management and Sociology, and the Economics is the provincial top discipline. By utilizing interdisciplinary advantages, the School provides services to major national strategies such as "Internet+", the "Belt and Road" and Better Life for the People. By establishing a batch of specialties with distinctive discipline features in accordance with development of the era, the School cultivates high-quality complex applied talents with solid basic theories and specialized practical skills. The International Economics and Trade Specialty is selected into national featured specialties and provincial advantageous specialties; the International Economics and Trade Specialty and the Social Work Specialty are selected into provincial top specialties. The "Housecraft Service Industry Industry-education Integration Alliance" is selected into the provincial "Five First-batch" Industry-education Integration List; the exploration and practice of applied talents with "government – industry – education - research - enterprise" cultivation has been awarded with 2 second prizes in provincial teaching achievements.
School of Economics and Social Welfare has been cared and supported by all circles since its establishment, and the School is developed depending on all teachers and students of the School . Thank you for their contributions! In this changing era, we have to insist on the spirit of the School and continue exploring and innovating, to counter with challenges in the future.
We wish that more domestic and foreign students and persons of noble aspirations can join us, to work for the School so that it will be developed to a leading and influencing School at home and abroad! Let's work together to create fortunes for the society and create happiness for families!
Xia Qing